Product Description
The Biggest Tailgate of the Year! Click HERE to order! Saturday, November 9, 2019, 9 am.
About this Event

Bravo Sports has partnered with the Chicago IOWA Club and The Reveler, Clover, and Merkle's to bring you the Official Iowa Hawkeyes Tailgate against Northwestern!
We have 20,000 square feet of tailgate space this year – so why party with a small group, when you can party with over 2,000 Hawkeye fans?!?! Tickets WILL SELL OUT, so buy yours now!
PRE-SALE TICKETS AVAILABLE NOW for $50! PRICES WILL GO UP!
Busses (optional) will leave from The Reveler (3403 N Dame Ave) & Clover (722 W Grand Ave) starting at 8:00am!
TAILGATE OPENS AT 9:00am!
This tailgate ticket includes:
*Enormous tailgate space available with over 20,000 square feet
*Video Wall JUMBO SCREEN showing the game, and DJ playing music during pregame, commercials and postgame
*UNLIMITED Domestic Beer Truck with taps
*UNLIMITED Craft beer bar
*UNLIMITED Wine bar
*UNLIMITED Cocktails
*A variety of food options, including tailgate fare
*FAMOUS Halftime Raffle
*Bags, pong, flip cup and other entertainment
*Tables and chairs
*Porta Johns
*Easy L access (for non bus riders)
*Transportation available TO AND FROM The Reveler (3403 N Damen Ave) and Clover (722 W Grand Ave) – optional
(*features and amenities subject to change. Please Note: Refunds of any kind will NOT be honored under ANY circumstances including weather.)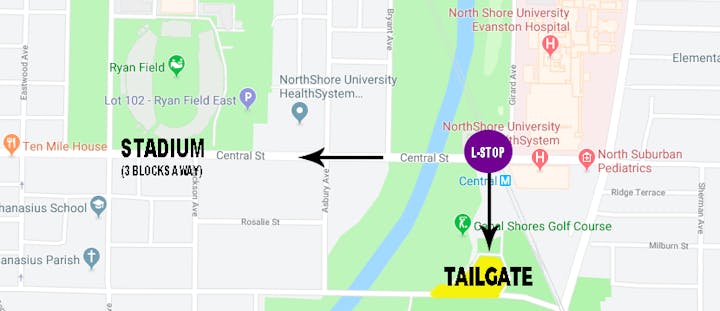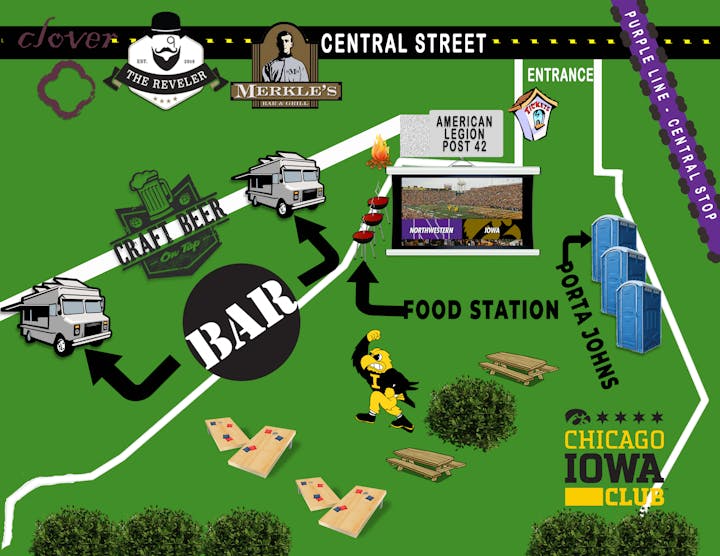 Click HERE to order!